---
Golden Age or Golden Wonder?
---
How well do modern LP pressings compare with the ones made back in the ancient 'pre CD' days?
This question has been in my mind because I've been buying some new and secondhand LPs recently. This is after a gap of over 20 years when I didn't buy any LPs at all. I just kept the ones I already had. The new LPs I've bought have generally been excellent. But the secondhand ones I've been getting have brought back to me how things were from the 1950s into the 1970s. My experiences back then, my experiences now, and looking though old copies of Hi Fi magazines all seem to show much the same train of events.
Towards the end of the 1950s stereo LPs appeared and were adopted by HiFi enthusiasts and music lovers. At that time the production and pressing quality was quite high. The chances were that when you bought a stereo LP of some classical music you'd enjoy the result. Reports of pressing faults were relatively rare. However during the 1960s and into the 1970s things seemed to change.
If you look though old copies of Hi Fi News you can see many articles, letters from readers, cartoons, and even satirical items, bewailing pressing faults. These steadily became a rising tide from the mid 1960s onwards. By 1970 many letters were appearing with titles like "musical sandpaper", "bumpy discs", etc. Black humour was increasingly directed at the poor quality and the struggles to get an acceptable disc. For example, in the August 1970 issue there was a letter from W. R. Pullen who was "Secretary, Audio Advisory Committee, Institute of Advanced Kidological Studies", in Doncaster presenting a "proposed Specification for Disc Records". This pretend proposal for a new British Standard suggested how much grit should be included in the vinyl, and showed a chart to give agreed names to the various kinds of warp routinely applied to an LP. The point being that these flaws were so common that they were becoming 'standard'. It was a straight-faced joke, but one born from frustrating experience.

It is easy nowdays to forget that – back then – LP was a mass-market product, and alas often treated as such by some large producers. "Press 'em quick and shove 'em out the door!" seemed to be the idea. Just like so many pop Audio CDs in later times, the production quality standards seemed driven by beancounters, not engineers or music-lovers. So the reality was that the chance of getting a well-made example depended on which company produced the LP, and what kind of music you bought.
During the 1970s articles and letters also appeared about record retailers who were unhappy about how they were being treated by the large record companies. Their problem was that returned discs and getting replacements had an impact on their cashflow as well as taking up their time. The companies didn't treat them very well, either.
Back in the 60s and 70s a high proportion of audiophiles were mainly interested in classical music. So the focus was often on discs of classical music. These can be particularly sensitive to tiny flaws like small scratches due to a disc being slightly damaged. The nature of much classical music means that the sound level is often low for long periods. And the playing time of LP sides also tended to be longer for classical music than pop or rock. As a result, classical music was far more exposed to the ticks and clicks caused by dirt pressed into the vinyl, or scratches added at the factory. So even for discs made to the same standard, a classical-music-loving audiophile was more likely than a rock-fan to encounter irritatingly audible reasons to reject a disc as faulty.
Many HFN readers wrote in to lament their experiences with pressing problems. In 1978 two of them collected statistics on how often they'd returned LPs to the shop or factory seeking a satisfactory replacement. [Discontent by Max Lehmann & Will McQuilland, HFN September 1978]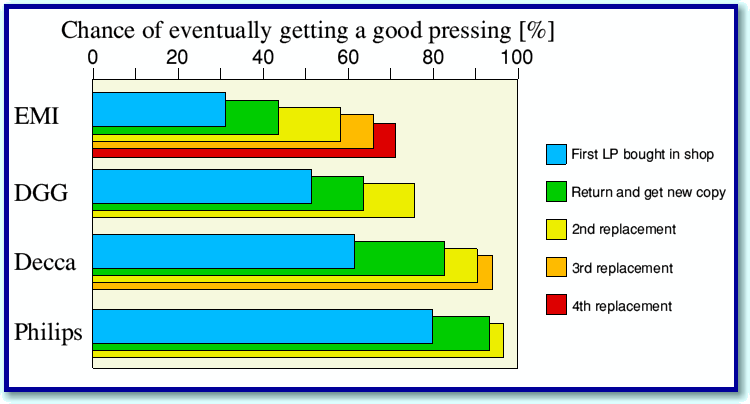 The results showed how they found the companies differed, and my own experiences during the 1970s matched their findings. For EMI classical LPs they found that about 2 out of three LPs had pressing faults that justified a return to the shop for a replacement disc. By comparison you were twice as likely to find that the first copy you bought of a Decca or Philips LP would be fine. To drag your chances of finally getting a good copy of an EMI LP up to match a first-trip Decca one you might have to go though three more trips back to the shop for a replacement copy! Personally, I used to give up after two replacements of a duff disc and have my money back. Life was too short to persist.
The 1978 survey didn't cover pop/rock/jazz LPs. Personally, I found that for these I was much less likely to find a noticeable fault. Presumably because they had a higher recorded level more of the time, allowing any small scratches or pressing noises to become inaudible. The main problems would be badly off-centre pressings causing wow, or discs with annoying ripples or warps. But when I went to the local record shop to buy classical music on EMI I used to plan in advance when I'd be able to go back to return the LP I was about to buy and ask for a replacement!
I've only bought a relatively small number of modern LPs so I can't really make comments with a level of statistical confidence as high as for the olden days. But most of the new LPs I've bought seem very well pressed. Scratches, etc, seem rare. Clean, carefully pressed discs. The most common effect I've noticed is that less than 10 percent of new LPs have just-noticable wow due to being slightly off-centered. Warps and ripples seem rare with new '180gm/200gm' pressings, and the groove cuts seem crisp and clean.
Having started buying second-hand LPs I've noticed various patterns. I quickly decided that too many old pop and rock LPs had been destroyed by previous owners. All the signs of being mistreated and played on a spiral lathe whilst being showered with grit – or at least beer and crisps! However I found old Jazz LPs were much more likely to be in good condition. My impression is that jazz enthusiasts in the 1960s and 1970s took more care of their LPs. I also noticed that some Jazz LPs from around 1960 are almost startlingly good. One example is a teldec pressing I found of "Play Bach no 1" by Jacques Loussier. This is one of the cleanest and most natural sounding LPs I've encountered, and has peaks that I doubt most cartridges of the time would have been able to play!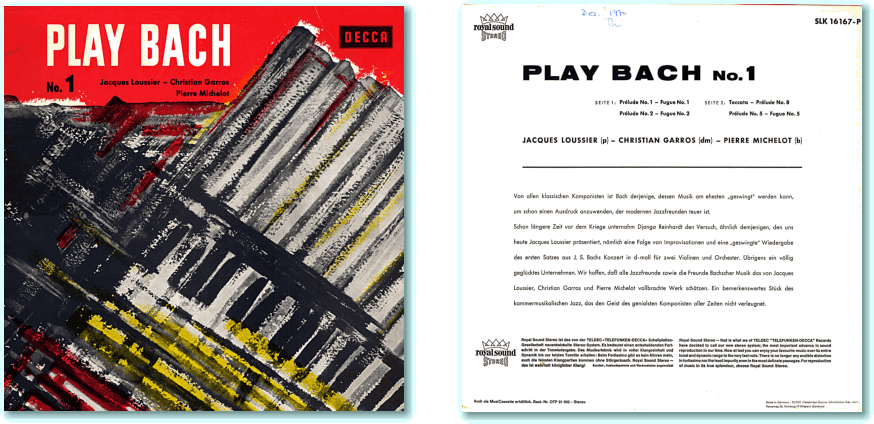 The situation with classical music seems to be more complex. One interesting pattern is that I've found that LPs from around 1960 tend to sound better and be in better condition than those from the 1970s. This seems particularly true for EMI LPs, which makes me suspect it reflects their condition when new even after decades of use.
I've only bought a few new LPs which have a special interest for me. I bought a fancy new release of "Kind of Blue" by Miles Davies from Sony. This sounds good, but has a noticeable ripple warp. Nice as a presentation item pressed in blue vinyl and with a book, etc, but a shame Sony couldn't manage to press a flat disc.
My most recent purchase is The Beatles mono box of LPs. This is very good indeed. But perhaps the best sounding new LPs I've bought so far are a 2LP gatefold by The Shadows. In both cases the sound is far better than the LPs I bought of the same music back in the 1960s.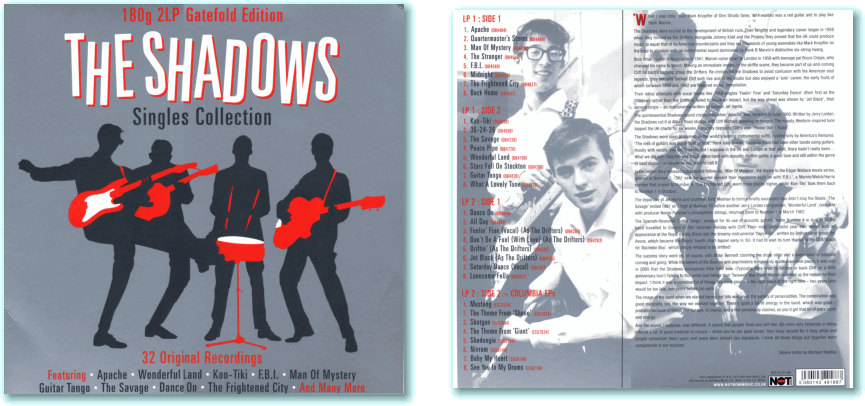 If you remember the 'Golden Wonder' potato crisps that were popular at the time you'll know why I'd tend to regard the 1970s as being more a 'Golden Wonder' than 'Golden Age' period of vinyl pressing quality. Many LPs had a shape more like a large crisp than a flat disc! Now that the LP has ceased to be a mass-market item it seems to be made with much more care. So maybe we should all hope the LP doesn't become too popular again! Perhaps right now is the Golden Age for Vinyl LPs. But how long will it last?...
Jim Lesurf
1400 Words
Long version of May 2014 item

---

---